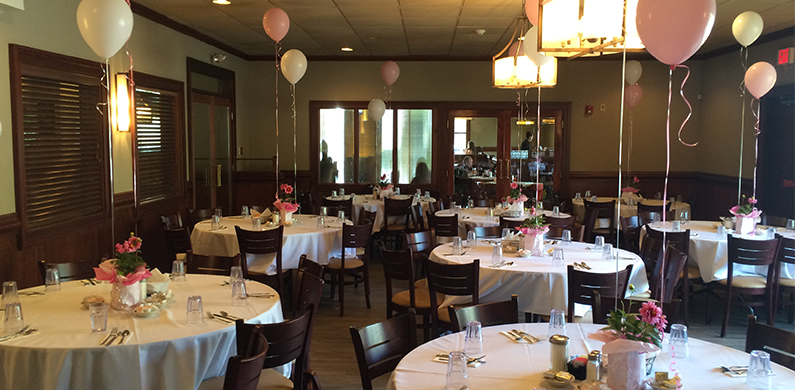 The Right Choice for Your Next Event
When you need a space for your corporate event, family gathering, or party, come to Lamp Post for amazing food and affordable prices.
Whether you're entertaining clients or enjoying a fuss-free holiday, Lamp Post Diner is the right choice for your next corporate gathering, dinner party, family reunion, or birthday. With the highest-quality banquet spreads, a beautiful space, and surprisingly affordable prices, you couldn't ask for a better venue for your next event.
We have two rooms that can be set up for your event, serving 50 and 60 people—or combine them for one large private party! Try our breakfast banquets, starting at just $10.95 per person. Celebrating? Don't forget to ask about our cakes, pies, and more, all baked from scratch in-house.